Online interactive, animated story books.

Cookie Maker, Cookie Baker
Coming soon!

Lily and Twiggi mix, roll, and bake their way to a delicious treat.





EarTwiggles Adventures: The Treasure Hunt
Chapter 1 (coming soon)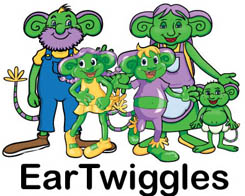 Who and what are EarTwiggles?
Learn about the EarTwiggles. Where do they live? How tall are they?